As you can tell from my header and footer pictures, I love See Rock City barns!
I'm VERY fortunate to have 2 barns within 15 miles or so of my home in NW GA.
Both of those photos were taken by me.
A book by David B. Jenkins
Recently, I bought a book called ROCK CITY BARNS, A PASSING ERA, written and photographed by David B. Jenkins.
All of the following photos are from the book.
US 41 in Coffee County, TN
A little history on the Barns.....
Originally used as an outdoor advertising campaign for Rock City on Lookout Mountain in Chattanooga, TN, these barns were found all over the southeastern USA. Clark Byers painted the barns for over 30 years and he painted them all free hand.
Amazing!!!
Interstate 75 in Whitfield County, GA
This one is so cute...painted to look like the famous See Rock City bird houses!!!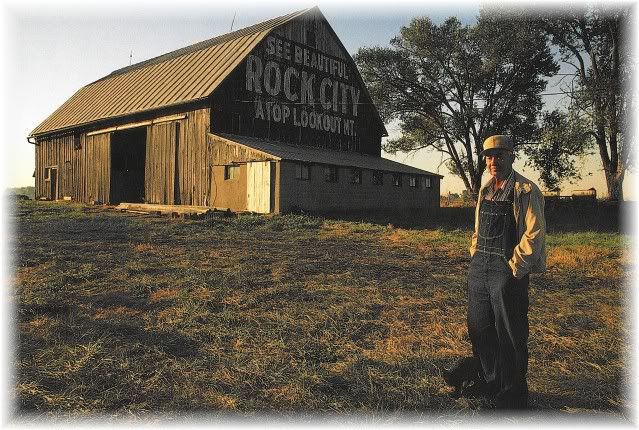 US 41 in Gibson County, Indiana
The photo above is one of my favorites! I have this as a signed framed photo by David Jenkins in my home.
The gentleman in the picture is Clarence Spindler. The barn was built before Clarence was born. It became a Rock City landmark in 1949, just 2 years after he brought his new wife to the old farmstead. In the book, the author writes, "Like Clarence, the barn and it's sign are showing just a little bit of wear. But they're hangin' in there pretty good, considerin'."
The next photos are also from the book....enjoy!
US 41-A in Webster County, Kentucky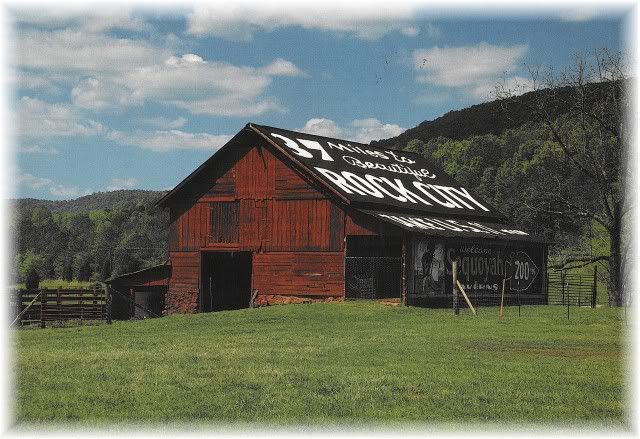 US 11 at Sequoyah Caverns in Dekalb County, Alabama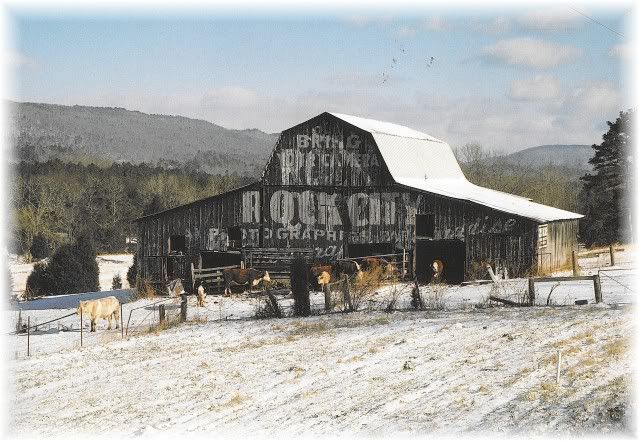 US 11 in Dekalb County, Alabama


Thanks to Karen at Brayton Homestead Interiors for hosting this fabulous Barn Chicks Party!
I'm so PROUD to be a part of it!
And, a special thanks to David B. Jenkins for his wonderful book on Rock City Barns.
Because of him, these American treasures will never be lost!!!!
Can't wait till our next soiree'!!
♥'s
Sherry